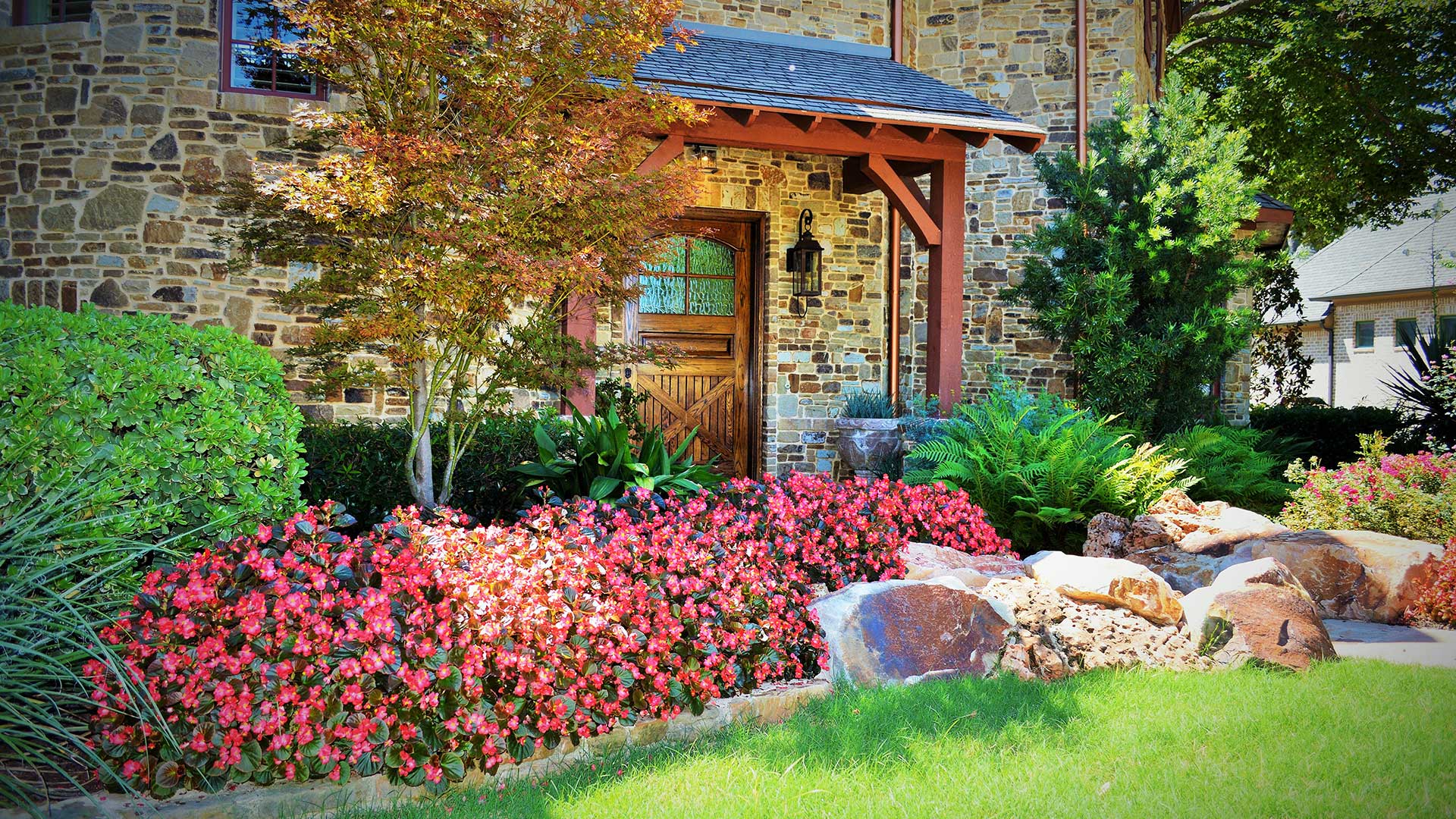 In 2019 every homeowner from millennials to baby-boomers are looking towards the newest trends to make their home the most welcoming for their families and friends, both for living and entertaining. While many have spent much of their focus on their homes, more and more individuals are looking at their landscaping design for their next focus. The newest trends add an element of elegance and ambiance, bringing the country life into urban areas and making comfortable spaces that are meant to last.
Edible Lawns and Landscapes
Having a traditional lawn is certainly outdated. An edible lawn and landscape is the new buzz. The colorful design and functional, useful, a great learning experience for children and grandchildren, and can survive for generations. Rather than spending money at the grocery store, many people are turning to their own property and investing their time and effort to their own food cultivation. There are many easy, mild crops they can grow that require very little work and that create a beautiful landscape, creating a bountiful and beautiful harvest.

Outdoor Seclusion in Urban Areas
If you are looking for a landscape design parker co company to see what they have to offer the first option is to hire a company that not only understands your style, but also understands the level of privacy that your family needs and wants- especially if you live in a suburban or urban area. With a growing population, fences can be replaced with beautiful landscaped designs and outdoor buildings that can provide an element of privacy for outdoor entertaining and recreation. A cozy fire or outdoor dinner can be enjoyed in peace within code when you have a professional that can design the right setup that reduces noise, light, and spying eyes with a design that is both comfortable and alluring for both family and friends.
Bringing the Out In and the In Out
City dwellers have longed to bring the outdoors in by creating urban gardens within their home, but now many country bumpkins are reversing that role by bringing their indoors out with kitchens and living spaces to the outdoors. Pergolas, cabanas, and other amenities can be designed and accentuated with beautiful landscapes that can help to keep away pests and add delicious fragrances that your guests will enjoy. Proper outdoor walkways, retaining walls, patios, and more can be designed for safety both for individuals and pets, and to protect against erosion and other elements for longevity.
There are so many options to work with when considering how to invest in the outside of your home. Having a proper landscape designer come to evaluate your space is a good start, but finding out what is trending and what will last through the ages will help you gather some ideas of what will work for you. Depending on what you have time for, what will work with your space, and what will fit in your budget will lead you to creating a space that you will love- whether you do it all at once or piece by piece. Regardless, having a space that will allow you to be comfortable in the fresh air is important, and more people are choosing this as part of their home investment plan this year.